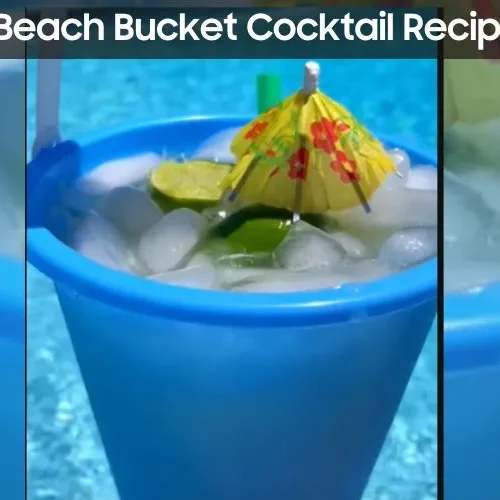 Beach Bucket Cocktail Recipe
If you like fruity cocktails, then you'll love the Beach Bucket Cocktail! This delicious drink is made with Malibu Rum, Sprite, orange juice, pineapple juice, vodka, and cherry juice. It's an easy-to-make summer cocktail that will have your friends begging for more!
Begin by filling your beach bucket with ice. Pour 1 oz of Malibu Rum, 1 can of Sprite, 3 oz Orange Juice, 3 oz Pineapple Juice, 1 oz Vodka, and 1 oz Cherry Juice into the beach bucket.

Top off the drink with a 3 oz Hawaiian Punch and stir everything together.

Add a few slices of fresh or frozen fruit for garnish and drop in a bottle of Smirnoff Ice, Red White & Berry to give the drink an extra kick. Serve chilled.
If you prefer,  you can also use a regular cocktail shaker to mix the ingredients together.
You can add extra pineapple juice or orange juice for additional sweetness.
You can replace the Malibu Rum with light rum for a lighter version of this drink.