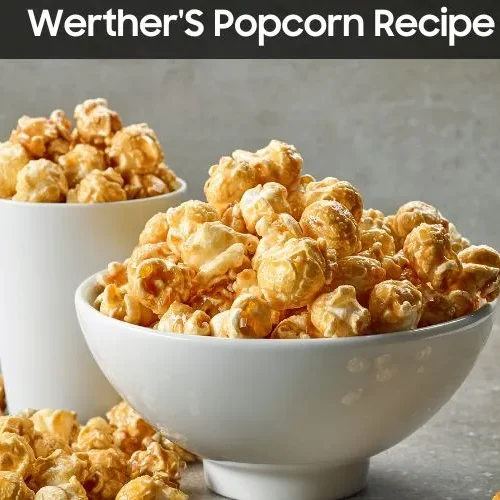 Werther'S Popcorn Recipe
When it's snack time, you can try to make something special and sweet. Werther's popcorn is a great option, as it's full of delicious caramel flavor that everyone will love. The recipe is easy to make and the ingredients are simple.
1 pot

baking sheet

Parchment paper

Oven
First, line a baking sheet and parchment paper and set it aside. You will need it to spread the popcorn kernels on it in an even layer.

In a small saucepan, heat the coconut oil. Once the oil is melted and hot, add the Werther's Original caramels to the pan and stir until they are melted.

Add in the butter, stirring until it has melted. Then add the light brown sugar and baking soda, stirring until all ingredients are combined.

Once the caramel mixture is ready, pour it over the popcorn kernels and spread them on the prepared baking sheet. Bake in a preheated oven at 350°F (175°C) for 10 minutes.

Remove from oven and let cool.
For extra crunch, add some finely chopped pecans or almonds to the popcorn when baking.
To make sure the caramel coats the popcorn evenly and adheres nicely, use a rubber spatula for stirring after adding the caramel mixture.
If you'd like to sweeten your Werther's popcorn even more, drizzle melted white chocolate over the cooled popcorn before serving.