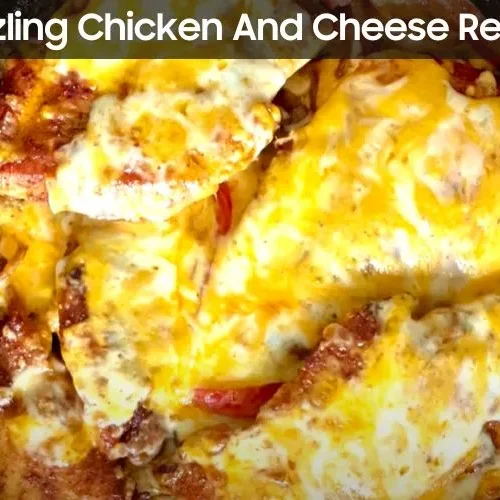 Sizzling Chicken and Cheese Recipe
Among all the different types of dishes, sizzling chicken and cheese is one that stands out with its unique combination of flavors. It is incredibly easy to make and can be served as a delicious weeknight meal or a tasty appetizer at parties.
a large skillet

Oven

oven safe dish
2

lbs

chicken breasts

1

cup

Monterey Jack cheese grated

5

oz

bell peppers sliced

1

cup

Italian dressing plus 2 TBSP for peppers & onion

3

tbsp

canola oil

4

cups

Mashed potatoes

1/2

onion sliced
Preheat your oven to 375 degrees Fahrenheit. Slice the bell peppers and onions into thin slices, then place them in a bowl with 2 tablespoons of Italian dressing, stirring until everything is evenly coated. Set aside for later use.

In a large skillet over medium-high heat, add canola oil and let it heat up. Once the oil is hot, add chicken breasts to the skillet and cook for 5-7 minutes on each side, until cooked through.

Remove the chicken from the skillet and place it into an oven-safe dish. Top each piece of chicken with bell peppers and onions, then sprinkle with cheese.

Bake in the preheated oven for 20 minutes, or until cheese has melted and chicken is cooked through. Serve over a bed of mashed potatoes for an easy weeknight dinner.
If you don't have Italian dressing, you can substitute it with oil and vinegar or balsamic vinaigrette.
To make the sizzling effect when served, place the cooked chicken on a preheated plate before serving.
You can also add other vegetables like mushrooms and zucchini to increase the nutrition of the dish.