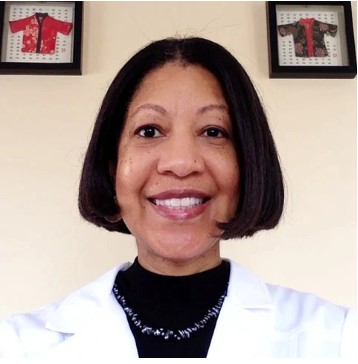 Dr. Leah Alexander, M.D. FAAP is a board-certified Pediatrician in New Jersey who has worked at Elizabeth Pediatric Group of New Jersey since 2000. Since 2005, she has been practicing as an independently contracted pediatrician with Medical Doctors Associates at Pediatricare Associates of New Jersey.
She received a bachelor's degree from Kalamazoo College and Michigan State University College of Human Medicine. Following that, she completed her residency in pediatrics at Overlook and Morristown Memorial Hospitals, both of which are board-certified general Pediatrics hospitals. She is board-certified in General Pediatrics.
She is also interested in culinary arts outside of the medical field. After earning culinary courses at the French Culinary Institute, she founded Global Palate, LLC, a catering firm, in 2007. She began her own catering company and served small group parties as an owner and executive chef for six years before returning to academics.
As an experienced chef, Dr. Alexander can cater to a wide variety of tastes and dietary needs. She can also create custom menus for her clients based on their specific preferences.
Her culinary skills have been praised by both her clients and peers and she has even been featured in some local publications. In addition to her catering business, Dr. Alexander also teaches cooking classes on a regular basis, helping others to develop their own culinary skills.
She enjoys spending time with her family, cooking, and traveling in her free time. Outside of her pediatric job and catering business, she works as a freelance writer and editor.
Leah Alexander Has Been Featured On:
Follow Leah: