Last Updated on August 20, 2023
I became a big fan of this hui hui chicken when I made this for the first time in my house. If you are the one who loves marinated chicken dishes, you'll also fall in love with it for sure!
Hui Hui chicken is a very popular local dish in Hawaii. If you have visited there, you must have smelled it. The smoky, sweet, and tangy aroma lingers in your nose from a restaurant or a street vendor.
It's great for a family dinner since you can cook it within a short time. Hui hui chicken is traditionally served with rice, but you can also serve it over steamed vegetables or noodles if you prefer! Here, I will tell you how I make this delicious dish using simple ingredients.
What is Hui Hui Chicken, and where did it originate?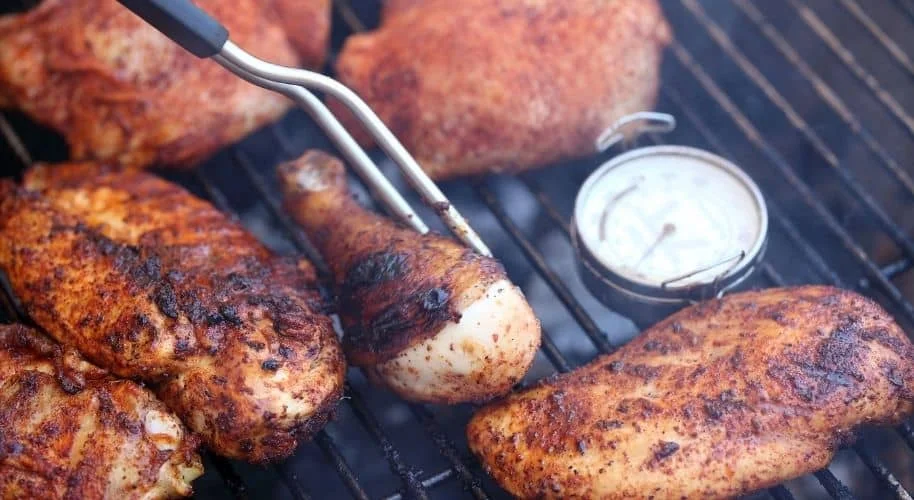 It's difficult to replicate the original dish at home. The original Huli Huli chicken recipe is also a secret, like the KFC fried chicken. In 1955, a Hawaii entrepreneur named Ernest Morgado created his mother's teriyaki-tasting sauce and brushed or smeared it all over some grilled chickens.
This hui hui sauce made the chicken taste so good that it became very popular in Hawaii. Morgan saw this as a great opportunity, and he didn't make any mistake registering the Huli Huli name as a brand and then began to sell the sauce commercially under the same name.
However, the dish is still available in many restaurants and street vendors, but under the name Hui Hui Chicken.
You'll be pleasantly surprised to discover that this Hui Hui chicken dish is much more delicious than the original version of Hawaiian cuisine.
Hui Hui Chicken Recipe
Ingredients needed to prepare the dish
Meat
3 lbs Boneless skinless chicken 
Produce
1 tsp Garlic
1 tbsp Ginger, fresh root
Canned Goods
Condiments
6 tbsp Ketchup
6 tbsp Soy sauce, low sodium
Baking & Spices
1/2 cup Brown sugar, packed light
Oils & Vinegar
Instructions on how to prepare the dish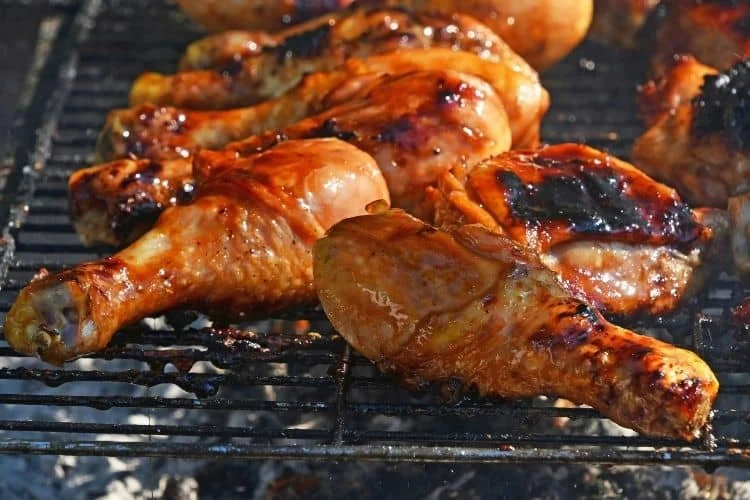 1.  Take a small bowl and thoroughly mix up the brown sugar, soy sauce, ketchup, chicken broth, garlic, ginger, and apple cider vinegar.
2.  Take a cup and reserve ½ cup of this mixture for pasting at the grill time.
3.  Take a large shallow dish and then place the boneless chicken on it (They should be laid in a single layer).
4.  Now coat the chicken pieces with the sauce mixture very well to marinate.
5.  Cover the dish with a lid or plastic wrap and refrigerate it for at least 8 hours or overnight.
6.  After that, take the dish out of the refrigerator and keep it at room temperature for 30 minutes.
7.  Preheat the grill to medium heat.
8.  Once it reaches 170ºF, place the chicken pieces on the grill and fry them for about 12-16 minutes.
9.  Turn the chicken pieces quite a few times during grilling.
10. Now, when it is about only five minutes to finish, paste the reserved marinade sauce on the hui hui chicken.
Tips & Tricks
– After four hours of marination, remove the dish from the fridge and turn the chicken pieces. This ensures that all of the sauce has fallen into the chicken.
– The more time you leave the meat to soak, the better. For optimum results, marinate it overnight.
– If you don't have access to a grill, you may cook this dish on the stovetop as long as you have a cast iron pan or a pizza pan for grill. Alternatively, you can bake it in an oven at 425 degrees Fahrenheit.
– You can also use chicken thighs instead of boneless chicken breast pieces.
– You might also use pineapple in this recipe to make it sweeter and more Hawaiian.
– Don't forget any of the ingredients, especially the ginger. It'll give your Hui Hui chicken a wonderful taste.
– If you want your chicken to be sweeter, simply add sweet things like honey to improve it.
Directions on how to serve and what to serve with Hui Hui Chicken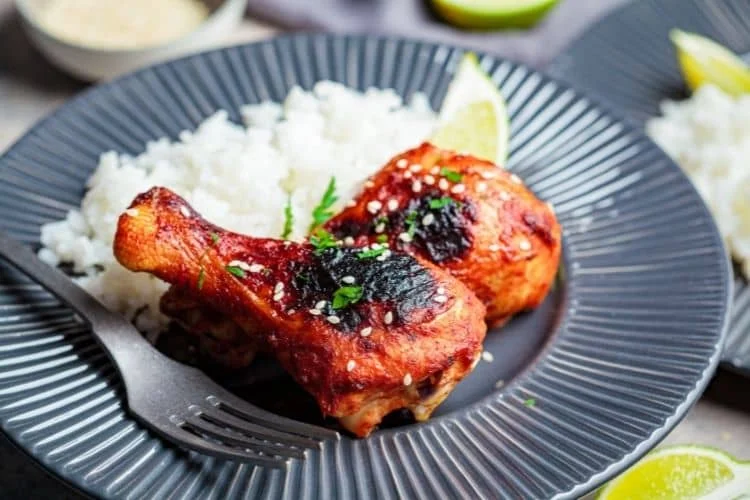 I like to serve this Hui Hui chicken with a few of my favorites. We generally serve a side of rice along with the chicken and fresh or grilled pineapple. The perfect mix of salty and sweet is what makes it so delicious! This classic Hawaiian macaroni salad is also fantastic; I would definitely suggest it as a side.
How to store Hui Hui leftover chickens?
 You may also store it for a later date. I like to keep the chicken in an airtight container for 3-4 days, which keeps it tasting fresh. Alternatively, you can wrap the Hui Hui chicken in tinfoil but remember it might become a bit sticky due to the sauce. That's why an airtight container works best to store your hui hui leftovers.
I prefer to reheat leftovers in the microwave since it prevents them from drying out, but you may also bake or grill them for a few minutes in the oven or on the barbecue.
What to make with hui hui leftovers?
The food you prepare from the hui hui leftovers on the day after will be extremely delicious.
– You may chop them into tiny pieces or strips, then add them to your salad. It will be lovely to eat.
 – You can add the hui hui leftovers to your fried rice. The flavor of hui hui chicken will enhance the taste and texture of your rice.
FAQs
Sharing is caring!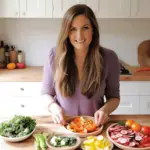 My name is Lori Walker. I'm a registered dietitian, food blogger and food enthusiast. I share easy healthy, delicious recipes on my blog and review necessary kitchen items. The recipes I share take less… Read more