Last Updated on November 9, 2023
Embrace the robust flavors of Southwest cuisine with our Costco Hatch Green Chile recipe. This recipe harnesses the unique, smoky flavor and gentle heat of Hatch Green Chiles, sourced directly from New Mexico's fertile Hatch Valley. Each ingredient weaves together to create a harmonious symphony of taste, from the aromatic garlic and onions to the earthy cumin and tangy tomatoes.
Whether you're a seasoned chef or a culinary novice, this recipe offers an easy way to introduce authentic Southwest flavors into your kitchen. Get ready to take your tastebuds on a journey with our Costco Hatch Green Chile recipe.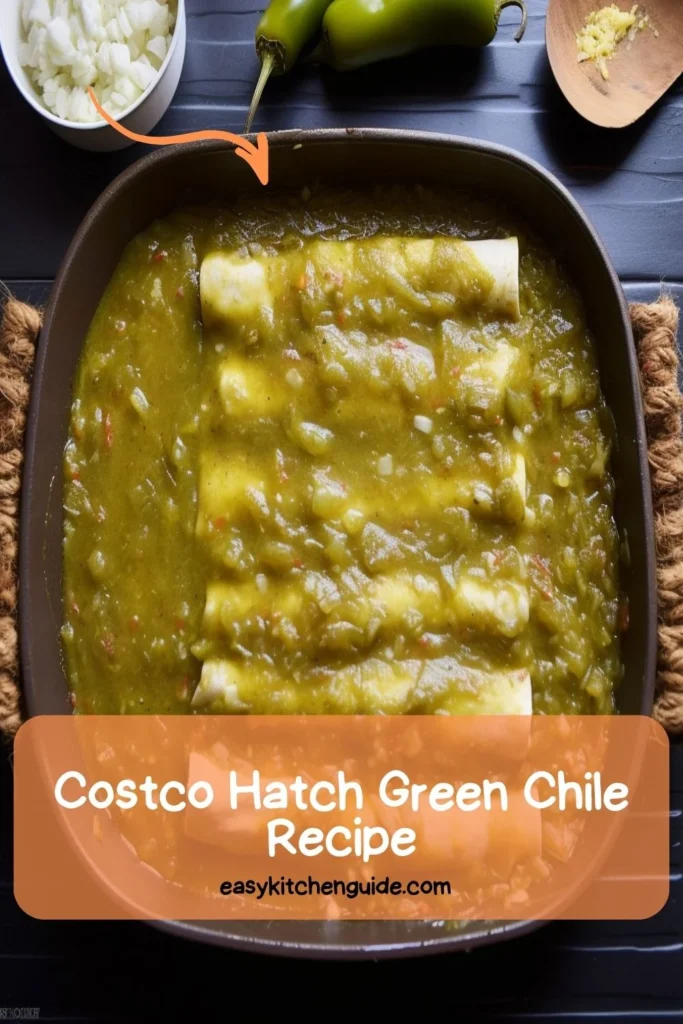 What is Costco hatch green chile?
Costco Hatch Green Chile is a unique variety of green chile grown exclusively in the Hatch Valley of New Mexico. It has an intense flavor, with notes of smokiness and gentle heat. Unlike other varieties of green chile, it's available year-round, making it the perfect choice for any season!
It's a mixture of several varieties of Hatch green chiles, this combination gives it a unique flavor profile that's slightly sweet with moderate heat levels. It pairs perfectly with many dishes and is great for adding depth to traditional Mexican cuisine. The Hatch Valley is known for its rich, loamy soils and sunny climate. This combination creates the ideal environment for growing Hatch Green Chile, with its unique flavor and texture.
Why You'll Love this Costco hatch green chile?
Our Costco Hatch Green Chile is a delicious way to add flavor and zest to any dish! With its unique flavor profile, it offers something special that you won't find in other green chiles. The smokiness and gentle heat make it the perfect addition to Mexican cuisine–or even just as a snack on its own. It's versatile enough for all types of cooking–from roasting to sautéing to adding a unique twist to traditional dishes.
It's also an easy way to add more vegetables to your diet! Green chile is rich in vitamins and minerals, as well as fiber. It's a nutritious choice that won't sacrifice flavor. Plus, it's low-calorie and gluten-free, making it perfect for those trying to stay healthy while still enjoying amazing flavor!
You'll also like the following Lunch recipes!
The Ingredients 
Olive oil: This is used for sautéing the onions and garlic. It also adds a touch of flavor to the dish. Olive oil is a healthier choice compared to other oils due to its monounsaturated fats which are beneficial for heart health.
Chopped Onion: Onion provides a base flavor in almost all savory dishes. It gives depth and sweetness to the dish, enhancing the overall taste.
Minced Garlic: Garlic is another foundational flavor. When sautéed, it releases a strong, pungent flavor that infuses the whole dish, making it tastier.
Flour: Flour is used as a thickening agent in this recipe. It helps to give the sauce a good consistency, making it stick to the food better.
Chicken Stock: Chicken stock adds a savory depth to the recipe. It's a flavorful liquid that can enhance the overall taste of the dish.
Chopped Green Chile: This is the star ingredient of the dish. Green chiles provide a spicy kick and a distinctive flavor that defines the dish.
Chopped Tomato: Tomatoes add a tangy flavor and give a nice texture to the dish. They also contribute to the color of the dish.
Cumin: This spice is often used in Mexican cuisine. It adds a warm, earthy flavor to the dish and complements the flavors of the green chiles and tomatoes.
Sugar: A small amount of sugar is used to balance the heat from the chiles and the acidity from the tomatoes, creating a well-rounded flavor profile.
Mexican Oregano: This herb adds a layer of flavor. Mexican oregano has a more robust taste than Mediterranean oregano, which works well in spicy dishes.
Salt: Salt is essential in almost every dish. It enhances the other flavors in the recipe, making them more pronounced and the dish more flavorful as a whole.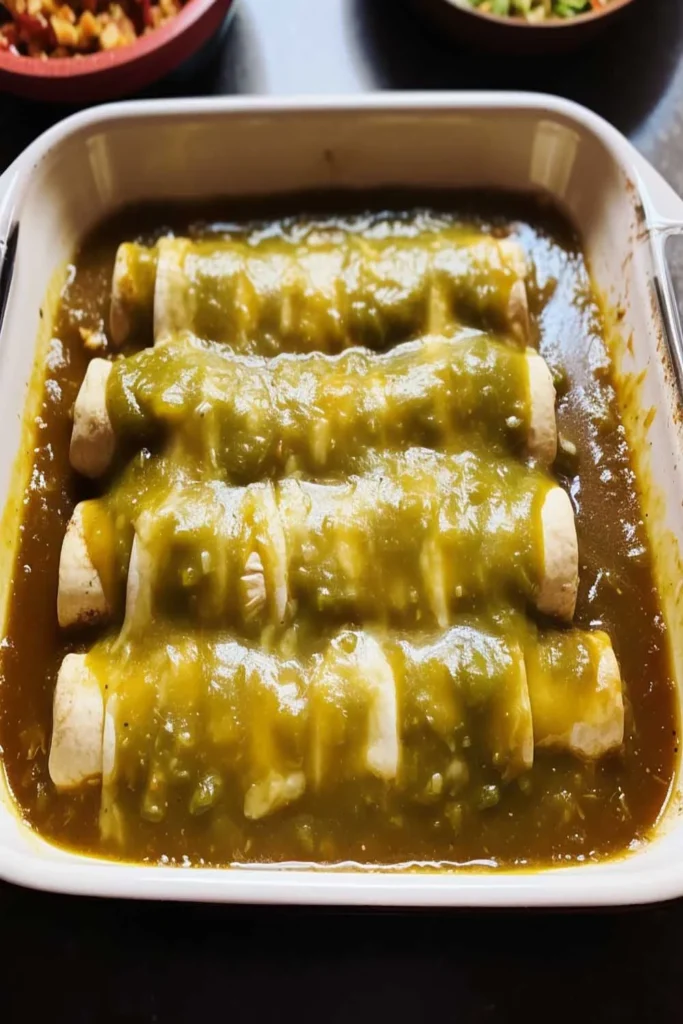 Step by Step Instructions 
Step 1: Heat the Olive Oil
Begin by heating a generous amount of olive oil in a large pot over medium-high heat.
Step 2: Sauté Onions and Garlic
Add finely chopped onions and minced garlic to the pot. Sauté them for approximately 5 minutes or until they turn soft and take on a light brown hue. This process imparts a rich flavor to the dish.
Step 3: Incorporate Flour
Stir in all-purpose flour, allowing it to mingle with the onion and garlic mixture. Continue cooking for an additional minute, or until the flour releases its fragrant aroma.
Step 4: Gradually Add Chicken Stock
Slowly pour in the chicken stock while continuously stirring. Ensure that you break up any clumps of flour that may form, creating a smooth and cohesive base for your dish.
Step 5: Introduce Flavorful Ingredients
Add a medley of green chiles, diced tomatoes, ground cumin, a touch of sugar, and aromatic oregano to the pot. Stir thoroughly to amalgamate all the ingredients into a harmonious mixture.
Step 6: Bring to a Boil and Simmer
Increase the heat until the mixture comes to a gentle boil. Once boiling, reduce the heat to low and let it simmer for approximately 20 minutes. This simmering period allows the flavors to meld, and the sauce will gradually thicken to perfection.
Step 7: Season to Taste
Taste the concoction and, if necessary, season it with salt to suit your preferences. This step ensures that your dish achieves the desired balance of flavors.
Step 8: Serve Hot
Serve this delectable creation piping hot, accompanied by your favorite side dishes or accompaniments.
Notes 
Feel free to adjust the amount of green chiles according to your desired level of spice.
If you don't have chicken stock on hand, substitute it with vegetable broth for a vegetarian option.
If you prefer a thinner sauce, add more chicken stock or water when simmering.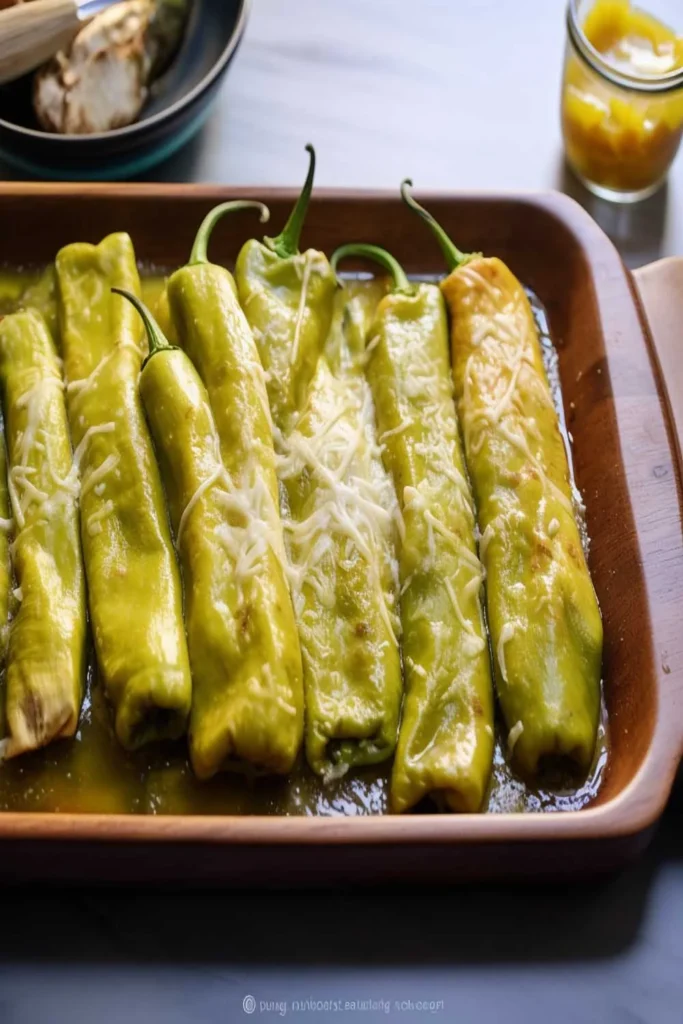 Nutrition Information
How to store Costco hatch green chile?
This Costco Hatch Green Chile can be stored in an airtight container and refrigerated for up to five days. To reheat, microwave the chile on high for one minute or until warmed throughout. Alternatively, you can heat it in a saucepan over medium heat for approximately five minutes. The chile can also be frozen in a suitable container for up to three months. To thaw, leave it in the refrigerator overnight or place it in a bowl of cold water until fully defrosted. Reheat as mentioned above before serving.
Variations 
This recipe can be easily adapted to suit your dietary needs or preferences. To make a vegan version, simply replace the chicken stock with vegetable broth and use olive oil instead of butter. For a spicier variation, increase the amount of green chiles used or add in some chili powder. You can also substitute the tomatoes with tomatillos for an alternative flavor profile. Feel free to get creative with your ingredients and customize this Costco Hatch Green Chile recipe to your taste!
For an added layer of flavor, try topping the chile with some freshly grated cheese or a dollop of sour cream before serving. A sprinkle of fresh cilantro also adds a nice touch.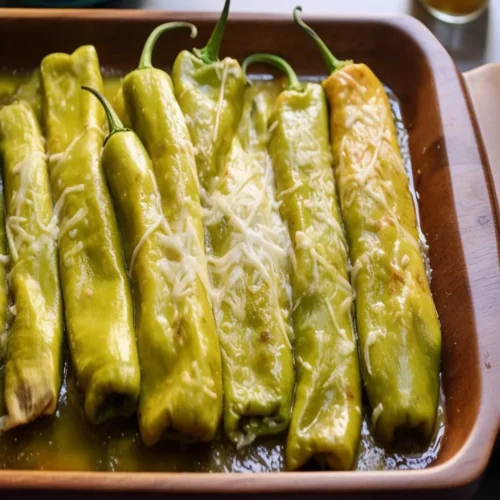 Costco Hatch Green Chile Recipe
Embrace the robust flavors of Southwest cuisine with our Costco Hatch Green Chile recipe. This recipe harnesses the unique, smoky flavor and gentle heat of Hatch Green Chiles, sourced directly from New Mexico's fertile Hatch Valley.
Print
Pin
Rate
Ingredients
1/2

clove

of minced garlic

, infusing the dish with a pungent and aromatic note that enhances the overall taste.

1/4

cup

of chicken stock

offering a savory and flavorful base that adds depth and richness to the dish.

Salt to taste

allowing you to season the dish according to your preference and bring out the flavors of the other ingredients.

3/8

teaspoon

of ground cumin

imparting a warm and earthy flavor that is synonymous with Mexican cooking.

1/2

tablespoon

of extra virgin olive oil

providing a smooth and fruity essence that adds a subtle richness to the dish.

1/2

tablespoon

of all purpose flour

serving as a thickening agent to create a luscious and velvety sauce.

1

cup

of chopped green chile

roasted, peeled, and seeded, providing a vibrant and slightly spicy flavor that is characteristic of Mexican cuisine.

1/2

teaspoon

of Mexican oregano

introducing an aromatic and herbaceous note that enhances the overall flavor profile.

1/2

cup

of chopped tomato

fresh or canned, adding a tangy and juicy element that balances the heat of the chiles.

1/4

teaspoon

of granulated sugar

balancing the acidity of the tomatoes and chiles, while adding a subtle hint of sweetness.

1/4

cup

of chopped onion

releasing its sweet and savory flavors when cooked, adding depth and aroma to the sauce.
Instructions
Start by briefly sautéing the onions in oil. Add the garlic and cook until it softens.

Stir in the flour and cook for two minutes. Introduce the stock along with cumin, tomato, and chile.

Allow the mixture to simmer and cover it for ten minutes.

You can thin the sauce by adding water or more stock.
Notes
Feel free to adjust the amount of green chiles according to your desired level of spice.
If you don't have chicken stock on hand, substitute it with vegetable broth for a vegetarian option.
If you prefer a thinner sauce, add more chicken stock or water when simmering.
FAQs
Can I make this recipe with other types of chiles?
Yes, you can certainly substitute green chiles for other types of chiles. The poblano pepper is an excellent option if you want to add a bit of smokiness to the dish, or you can also use jalapenos for more heat. Keep in mind that using different types of chiles will alter the flavor and overall taste of the dish.
Can I make this recipe vegetarian or vegan?
Yes, you can easily adapt this recipe to be vegetarian or vegan. To make it vegetarian, substitute vegetable stock for the chicken stock. Ensure that you use vegetable stock that aligns with your dietary preferences (e.g., no animal-derived ingredients). Additionally, be mindful of any dairy-based ingredients that may be included, such as cheese or sour cream.
Can I make this recipe in advance for a party or gathering?
Absolutely! Making this dish in advance can be a smart strategy for parties or gatherings. The flavors tend to meld and improve when the dish is allowed to sit for a while. Prepare it ahead of time, let it cool, and store it in the refrigerator in an airtight container. When it's time to serve, you can reheat it gently on the stovetop or in the microwave.
How can I make this dish less spicy for kids or those who prefer mild flavors?
If you're preparing this dish for individuals who prefer a milder flavor profile, there are a few simple adjustments you can make:
Start by using mild green chiles instead of hot ones. Mild chiles have a milder heat level, making the dish less spicy.
Reduce the amount of ground cumin you add to the recipe. Cumin can add a smoky, earthy spiciness, so using less of it will tone down the heat.
Omit any additional spicy ingredients you might be tempted to include, such as hot sauces or additional chiles.
Wrapping Up
Costco Hatch Green Chile is an easy and flavorful dish that's perfect for any occasion. This Mexican-inspired recipe is sure to please everyone in the family with its blend of savory and spicy flavors. Try out this delicious recipe at your next meal! With a few simple ingredients, you can have an amazingly tasty dish ready in no time. Plus, you can easily customize it to your particular tastes.
So what are you waiting for? Enjoy this amazing dish and indulge in the deliciousness that is Costco Hatch Green Chile! Please let us know how you like it in the comments below.
You'll also like the latest recipes!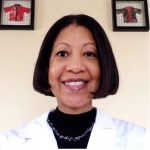 Dr. Leah Alexander, M.D., is a board-certified Pediatrician in New Jersey and has been working at Elizabeth Pediatric Group of New Jersey since 2000.
She also has a passion for culinary arts that extends beyond the medical realm. After completing culinary school at the French Culinary Institute, she started Global Palate, LLC, a catering firm, in 2007. She ran her own six-year-old catering company and served small group parties as an owner and executive chef.